Meet The Team
Here at Farlows, our team has more than 200 years combined experience in providing you with expert knowledge and advice! Discover what each member of the team can offer you, and if you have any questions please do get in contact - we are here to help!
FISHING TEAM
Brian Fratel - Director of Fishing
Brian's introduction to fishing was at the age of 6, fishing for mahseer with his father in the Corbett National Park, Nainital, India. Fast forward 56 years, 42 of them have been spent behind the counter at Farlows.
His passion for angling has taken him all over the globe. He has enjoyed fishing in Belize, the Bahamas, Cuba, Mexico and Florida for exotic saltwater species. Freshwater fishing for game fish has led him to Norway, Canada, Russia, Alaska, Chile, India, Nepal and New Zealand. He has also fished in Australia for a huge range of fresh and saltwater species and is his favourite place to fish.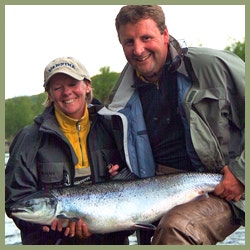 Sean Clarke - Fishing Advisor
Sean has worked in the fishing industry for many years. He has also spent several years as the head guide on the Varzina River in Russia and is a qualified instructor.
Sean is extremely well travelled and has been fortunate to fish many of the world's finest game fisheries, as well as being equally at home fishing for freshwater or saltwater. If you're thinking of a new fishing trip abroad, then view Sean's profile to find out more and give him a call!
Email - [email protected]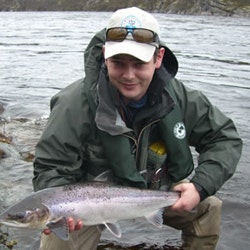 Angus Cochrane - Fishing Advisor
Angus is one of our new generation anglers, he was only 4 years old when he first spent time on the banks of the River Findhorn. From there his passion grew and his love of the sport developed. Angus landed his first salmon at the age of 10, on the South Esk. He spends a considerable amount of time fishing on the Scottish Rivers, such as the Spey and the Tweed.
In recent years and throughout his time at the University of Newcastle he managed to fish the Tweed most Friday's from spring to early Autumn.He has also fished 2 rivers in Iceland and was lucky enough to fish the Ponoi in Russia last year. His wealth of knowledge is outstanding and he is always willing to pass useful information on. Since moving south, he spends his time chalkstream fishing.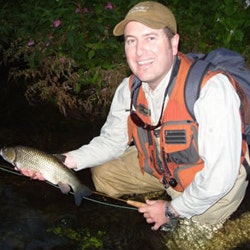 Matthew Holden - Fishing Advisor
To say Matt is enthusiastic about angling would be an understatement! He lives and breathes fly fishing and his passion for it began at an early age after being introduced to it by his dad back home in South Africa on the waters of the Western Cape.
He was chairman of his school piscatorial society and first worked in a fly shop at the age of 16. He was a hatchery foreman on a trout farm breeding rainbow trout and developed an all round knowledge of aquaculture, ichthyology, zoology and emtomology. He's a keen flytyer and has fished for various different fresh and saltwater species in South Africa, England, Scotland, Ireland, Wales, Italy and Spain.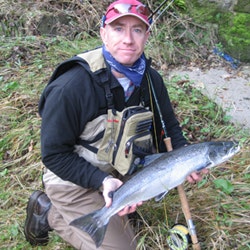 Mark Windsor - Fishing Advisor
Mark has been a part time member of the Farlows fishing team for 6 years and has been fly fishing since an early age. He is one of our qualified casting instructors and passionate about fly fishing. He has caught salmon in many rivers in Scotland and Wales and also enjoys stillwater and chalkstream trout fishing.
Mark is a regular visitor to Devon and the South Coast and has a good knowledge of fishing for UK saltwater species such as bass, mullet and pollack on the fly. He has also visited overseas destinations in Australia, Mexico and the Maldives chasing everything from Bonefish to Giant Trevally.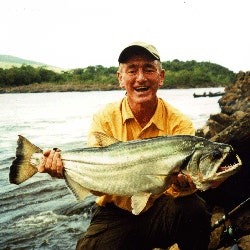 Fred Richardson - Fishing Advisor
Fred's fishing started back in the mid-seventies in Southwest Scotland on family holidays, fishing burns, rivers and lochs. Back home in London he fished the Hampstead Heath ponds and the Grand Union Canal catching coarse fish.
In 1977 he first walked into Farlows as a customer. In 2010 he started working at Farlows and enjoys being part of the team. He can advise on fishing tackle for the UK and abroad. He has travelled the word with fishing friends to Africa, North America, South America, Europe, Asia and Australia.
CLOTHING & SHOOTING TEAM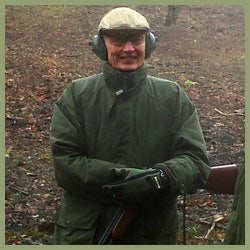 Brian Newman - Clothing Manager
Brian has in excess of 30 years experience dealing with high performance shooting and outdoor country clothing.
With a passion for the outdoors and travel, this led him to Farlows where he has been a fantastic edition to the team for many years now. His attention to detail and expertise have insured him a loyal customer following over the years.
Email - [email protected]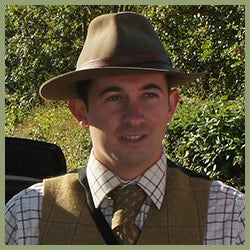 William Hogan - Shooting Advisor
Willian was born and raised in the Cotswolds and the Highlands of Scotland where shooting became a passion of his life, this was particularly fostered from an early age by his father, an accomplished gunsmith.
He attended agricultural college studying countryside management, which led him to a career as a gamekeeper. He has worked across the UK on both private and commercial shoots. Williams enthusiasm for the sport is infectious. He has vast experience and a knowledge of all aspects of shooting, from the rearing of the birds, through to hosting a shoot and the etiquette expected; all of this accompanied by full awareness of firearms and gun safety.