Meet The Team
Here at Farlows, our team has more than 200 years combined experience in providing you with expert knowledge and advice.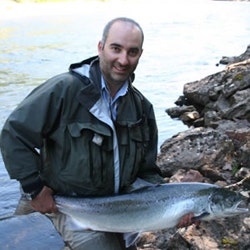 Max Sardi
Max Sardi is the Fishing Manager of Farlows.
Max has been living in London since 1995, but is originally from a small town just outside of Florence in Italy.
He has been a very keen fly fisherman for over 25 years, gaining most of his early experience catching wild Brown Trout and Grayling on the lakes and rivers of Northern Italy. Max is very passionate about all aspects of fly fishing, and he has been getting more involved in fly-tying as well.
Max is a qualified instructor, and before working at Farlows he worked as a guide in Norway. Nowadays, Max fishes extensively around the world for saltwater and freshwater species. Some of the places Max has visited include New Zealand, Norway, Cuba, and of course our own stillwaters and chalkstream rivers.
Email - max.sardi@farlows.co.uk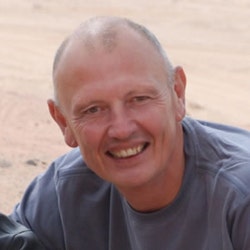 Brian Newman
Brian Newman is the Clothing Manger of Farlows.
Brian has in excess of 25 years experience dealing with performance and shooting clothing.
A passion for the outdoors and travel led him to Farlows 15 years ago.
His attention to detail and expertise have insured him a loyal customer following over the years.
Email - brian.newman@farlows.co.uk
Brian Fratel
Director of Fishing
Brian's introduction to fishing was at the age of 6, fishing for mahseer with his father in the Corbett National Park, Nainital, India.
Fast forward 56 years, 42 of them have been spent behind the counter at Farlows.
His passion for angling has taken him all over the globe. He has enjoyed fishing in Belize, the Bahamas, Cuba, Maxico and Florida for exotic saltwater species. Freshwater fishing for game fish has led him to Norway, Canada, Russia, Alaska, Chile, India, Nepal and New Zealand. He has also fished in Australia for a huge range of fresh and saltwater species and is his favourite place to fish.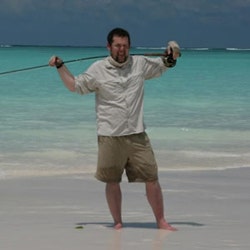 Charl Duvenage
Charl Duvenage is the Assitant Fishing Manager of Farlows.
Charl was born in South Africa where his passion for fishing and wildlife developed at an early age.
He grew up saltwater fishing and spent most holidays travelling up and down central, east and west coast of Africa chasing tarpon, tuna, giant trevally, milk fish, bump-head parrot fish, threadfins, goliath tigers, yellow fin and bill fish.
He has been fortunate enought to fish many remote atolls of the Seychelles, Mozambique and Guinea-Bissau on a regular basis at a young age. He also lived in Florida for 4 years where he fished everyday for salt and freshwater species.
Email - charl.duvenage@farlows.co.uk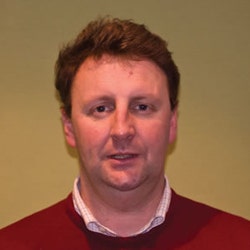 Sean Clarke
Sean Clarke is a Fishing Advisor
Sean has spent several years as the head guide on the Varzina River in Russia and is a qualified instructor.
He is very well travelled and has been fortunate to fish many of the world's finest game fisheries. Sean is equally at home fishing for freshwater or saltwater.
Email - sean.clarke@farlows.co.uk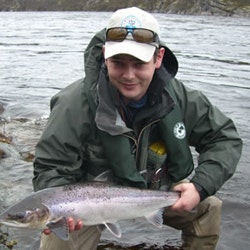 Angus Cochrane
Angus Cochrane is a Fishing Advisor
Angus is one of our new generation anglers, he was only 4 years old when he first spent time on the banks of the River Findhorn. From there his passion grew and his love of the sport developed.
Angus landed his first salmon at the age of 10, on the South Esk. He spends a considerable amount of time fishing on the Scottish Rivers, such as the Spey and the Tweed. In recent years and throughout his time at the University of Newcastle he managed to fish the Tweed most Friday's from Spring to early Autumn.
He has also fished 2 rivers in Iceland and was lucky enough to fish the Ponoi in Russia last year. His wealth of knowledge is outstanding and he is always willing to pass useful information on. Since moving south, he spends his time Chalkstream fishing.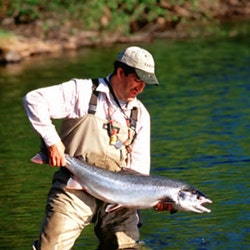 Robin Elwes
Robin Elwes is a Casting Instructor
Robin is one of England's top casting instructors - a lifelong enthusiast for the sport, providing personal tuition to many fisherman.
His credentials include resident instructor for the Royal Warrant Holders Association and teaching assignments for the Game Conservancy, The Lawyers Fishing Club and Eton College teaching the boys. He has been a csating instructor since 1986 having left school to work at the Kimbridge Trout Farm in Hampshire and joining Farlows shortly thereafter. He has been Farlows resident fly casting instructor since 1988 and has become a recognised authority in the art of fly casting.
He has worked alongside Simon Gawesworth, published articles in various publications and travelled to almost every fly fishing location in the world.
Email - robin.elwes@farlows.co.uk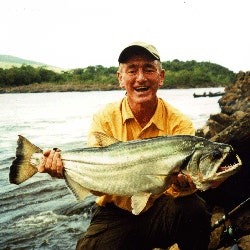 Fred Richardson
Fred Richardson is a Fishing Advisor
Fred's fishing started back in the mid-seventies in Southwest Scotland on family holidays, fishing burns, rivers and lochs. Back home in London he fished the Hampstead Heath ponds and the Grand Union Canal catching coarse fish.
In 1977 he first walked into Farlows as a customer. In 2010 he started working at Farlows and enjoys being part of the team. He can advise on fishing tackle for the UK and abroad.
He has travelled the word with fishing friends to Africa, North America, South America, Europe, Asia and Australia.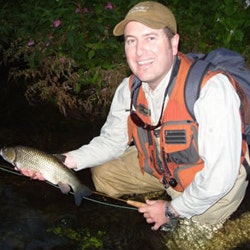 Matthew Holden
Matthew Holden is a Fishing Advisor
To say Matt is enthusiastic about angling would be an understatement !
He lives and breathes fly fishing and his passion for it began at an early age after being introduced to it by his dad back home in South Africa on the waters of the Western Cape.
He was chairman of his school piscatorial society and first worked in a fly shop at the age of 16. He was a hatchery foreman on a trout farm breeding rainbow trout and developed an all round knowledge of aquaculture, ichthyology, zoology and emtomology. He;s a keen flytyer and has fished for various different fresh and saltwater species in South Africa, England, Scotland, Ireland, Wales, Italy and Spain.
James Smart
James Smart is a Shooting Advisor
James was raised on a dairy farm in the Cranborne Chase and has a great love for nature and the outdoors. He has followed this passion his whole life through fishing and shooting and ultimately to University where he studied Ecology and Conservation.
His family run a successful driven shoot in Dorset and as a result James's whole life has been involved in shooting. He has a great working knowledge of all aspects of driven shooting, from the planting of cover crops right through to hosting a shoot day.
After University he wotked on the Reay Forest Estate in Sutherland where he gained a good knowledge of stalking and salmon fishing. He has shot and fished in a diverse array of locations from Devon to New Zealand.
Email - james.smart@farlows.co.uk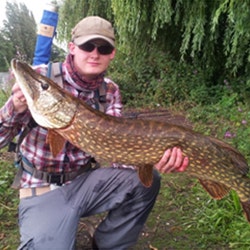 Andy Buckley
Andy Buckley is a Fishing Advisor
Andy was born on the Derbyshire/Staffordshire border. His earliest memories are fishing for wild Brown Trout and Grayling on the River Dove. He then developed a total fascination for unkept rivers and wild fish.
He has fished all over the UK for Trout and Grayling. He has also tackeld Welsh Sea Trout, Irish Salmon and all manner of coarse fish. He spent a year in New Zealand fishing and learning techniques which helped him become a far more accomplised angler. More recently, he has been tackling the largest UK freshwater predator, the pike.
He is currently studying for his FFF Casting Instructors qualification, having taught many friends to cast and to fish. He takes greta pleaseure in being able to assist fellow anglers of all abilities.
Email - andy.buckley@farlows.co.uk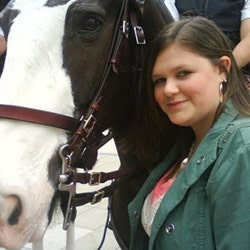 Nicole Spencer
Nicole Spencer is Clothing Advisor
Nicole works in the men's and ladies clothing department and specialises in ladies wear.
She can kit you out in full shooting attire or something casual for a weekend in the country or just around town.
Nicole loves hearing about customer's adventures in the countryside and out in the field on a shoot. As a country enthusiast she loves heading out for long walks and outdoor activities, especially in North Wales.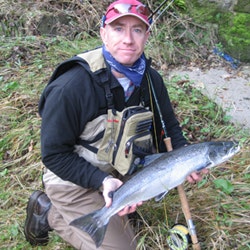 Mark Windsor
Mark Windsor is Fishing Advisor
Mark has been a part time member of the Farlows fishing team for 6 years and has been fly fishing since an early age.
He is one of our qualified casting instructors and passionate about fly fishing. He has caught salmon in many rivers in Scotland and Wales and also enjoys stillwater and chalkstream trout fishing.
Mark is a regular visitor to Devon and the South Coast and has a good knowledge of fishing for UK saltwater species such as bass, mullet and pollack on the fly. He has also visited overseas destinations in Australia, Mexico and the Maldives chasing everything from Bonefish to Giant Trevally.