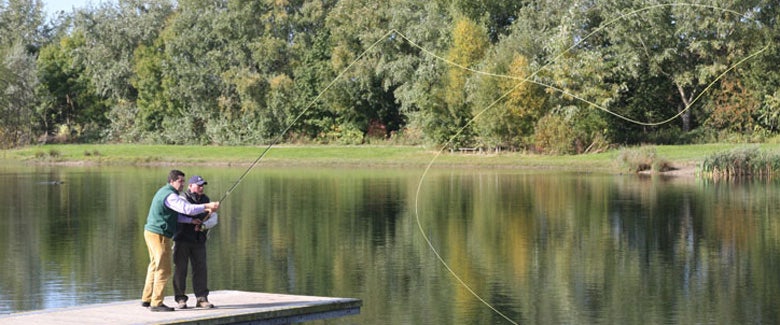 Farlows are pleased to offer a range of fly fishing tuition options both in town and beyond. We can arrange lessons for individuals and small groups at Syon Park in West London on Fridays and Saturdays.
The lake will be closed to allow the renovation of the underwater structure and the stone work of the Wyatt Bridge.
For more information on the location Please Click Here
1 hour Individual Tuition lesson are priced at £45 per hour. To purchase a Voucher please Click Here.
1 hour Group fly casting lessons for 2 – 4 people are priced at £75 per hour. To purchase a group tuition voucher please Click Here

Outside London we can provide tuition at Sportfish Reading casting school at Theale Reading.
For more information please call 0118 9303860 or email sportfish-reading@sportfish.co.uk

Improvers Fly Casting Tuition
We like to think of these fly casting lessons as M.O.T.'s – an opportunity to fix minor faults before they become a major problem. Alternatively, you may wish to perfect a new fly casting skill e.g. double hauling or advanced roll casting. Either way a little time invested with an expert Farlows fly fishing instructor will reward itself every time you fish.

Speycasting
Many anglers consider an elegant, well executed speycast to be the holy grail of game fishing. Farlows teach hundreds of novice salmon fishermen how to master these casts every year. Once mastered, speycasting adds a whole new dimension to all your fly fishing.

To book or if you would like further information please call 0207 484 1000 or email max.sardi@farlows.co.uk
Farlows are hosting an Open Day on Friday 11th May with Simon Gawesworth. You are invited to talk about spey casting, Rio products, and demonstrations. For more infomation please CLICK HERE