At the end of the day the keeper will give a brace of birds to each Gun and this is the chance for the Gun to express his thanks both verbally and with a tip. The tip is usually related to both the quality and the quantity of the sport, as a general rule of thumb £20 is the basic amount (for around 100 birds) and then £10 for every 100 birds shot on top of this. If asked, the Shoot Captain will be pleased to give guidance on the amount.
Licenses & Insurance:
There are a few licenses and permits which you must have to enable you to shoot with us in England and Wales.
Gun Permits:
Anyone wishing to visit our estates to shoot, must either have a British Shotgun Permit (if a UK resident) or a Visitor Shotgun Permit (if from oversees) and be accompanied by an estate loader if you have had less than five days shooting experience.
Insurance.
It is essential that you have Personal Liability Insurance to a minimum of £5 million cover. Farlows recommend that this is obtained through 
The Countryside Alliance
. Insurance is an integral part of their membership and annual subscription costs just £45.
Shooting History & Tradition
Game shooting in the UK is steeped in history and traditions. It is a sport that has been at the heart of the British countryside since the 16th century. With the advent of the breech loading shotgun, game shooting started to grow in popularity around the mid-19th century. The breech loading shotgun enabled shooters to load their guns from the rear of the barrels rather than the muzzle, making it possible to reload quickly and to shoot a higher number of shots in a relatively short space of time. This movement paved the way for modern day driven shooting.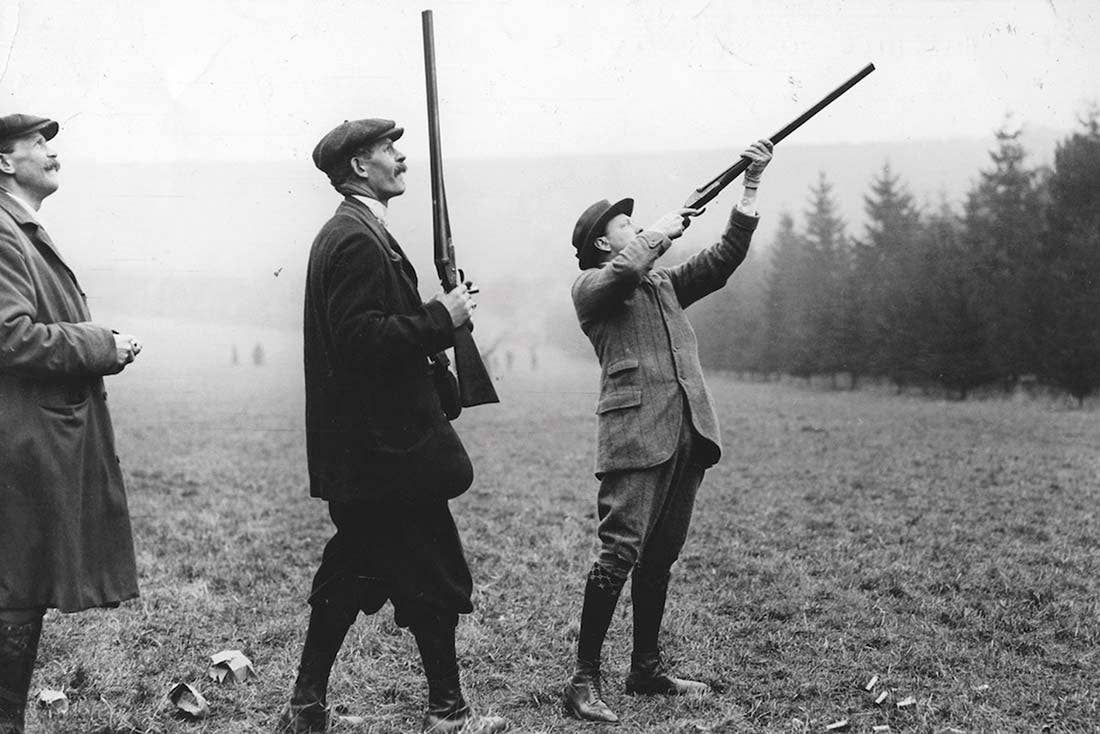 Sir Winston is wearing a tweed sports jacket styled appropriately for the time with matching breeks (not too dissimilar to our Farlows Norfolk Jacket), woollen shooting socks and smart leather boots (I doubt Sir Winston had to walk far over the mud to reach his peg!). He is using a pair of side lock, side by side shotguns with a loader.
Shooting Clothing Etiquette
Game shooting clothing etiquette, and indeed stalking and to a degree some game fishing too, has not changed a huge amount over the years and participants still dress in a similar fashion to what has been worn for the last few centuries. With many parts of our lives now becoming more casual in the way that we dress, shooting still holds the same traditions as it always did. The industry has started to move towards some more technical materials and manufacturing practises for outerwear, but the use of smart shirts, silk ties and matching tweeds is still very much a part of our wardrobe as country folk.
We dress the part also as a sign of respect to our quarry that will end up on our tables to be shared with family and friends. At Farlows we pride ourselves in our range of different tweeds, mostly sourced and manufactured by Lovat Mill, Scotland, but we do source from other areas in the UK also. Tweed has been used for centuries and has been dubbed 'the original performance fabric' for a reason.
At Farlows we use a technical performance membrane as a drop liner that sits behind our Scottish tweed used in our Litchfield fieldcoats. Other brands that we work closely with such as Schoffel, whilst they still offer a selection of tweeds within their collection, they now have a wide variety of polyesters and nylons used as outer fabrics which can offer some different performance characteristics when compared to tweed.
There are some smart estate shoots that require tweed jackets and smart shoes to be worn in the shoot lodge for breakfast, 11ses and lunch, which of course means fieldcoats and muddy boots can be donned for shooting in between the hospitality. Some smaller shoots, village shoots and informal walked up shoots often won't give a dress code, however it is still customary to dress smartly and appropriately.
If you know anyone who will be shooting with you or has shot at your venue before, it is worth asking them for advice. Alternatively, the shoot captain will be more than happy to offer their advice on the topic. As a rule of thumb, tweed breeks, shirt & tie, either a shooting vest or a fleece vest and a fieldcoat for when the weather is cold or wet. A good pair of woollen shooting socks with a garter tie and a tweed cap are very handy additions also.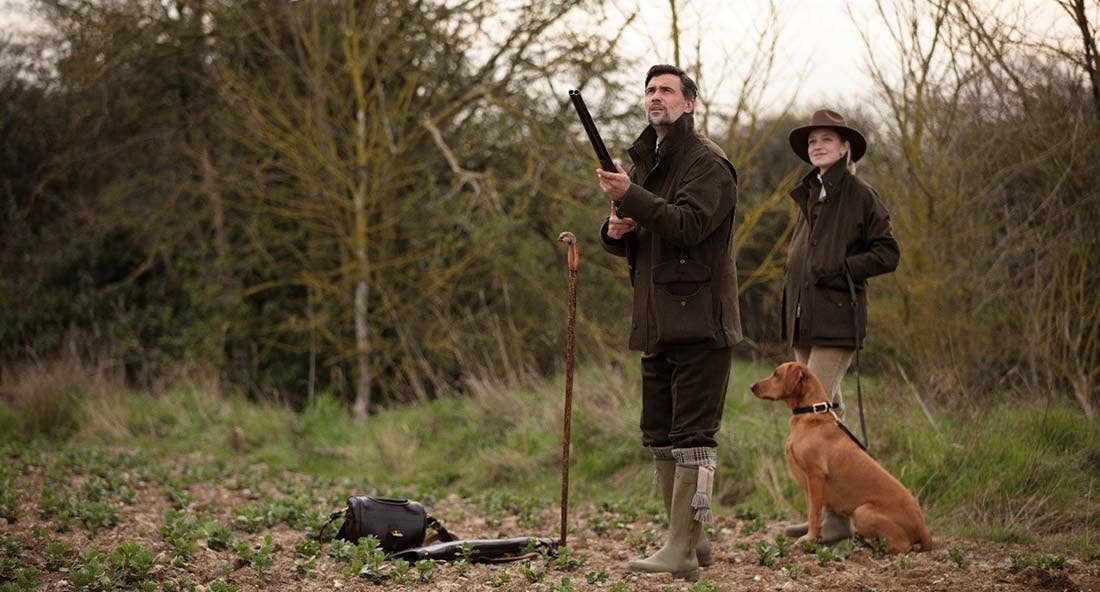 He wears Loden Litchfield and breek, Prince of Wales shooting socks in Oatmeal/Charcoal, Le Chameau Chasseur leather lined. She wears Loden Cotswold, Corn Cord Breek, Le Chameau Chasseur leather lined, Schoffel hat.
Drawing Pegs
Peg drawing (the process to determine who shoots where during the drives) is done at random in the morning upon arrival at your shoot. Sometimes this could be blank backed little numbered cards you pick at random, it could be selected at random by the shoot captain the morning, and in some cases you may be presented with a small shot glass of something tasty, which of course needs to be enjoyed then and there to view the number on the base of the glass.
Whatever your peg number may be, there's no need to worry. Each shoot is different but there are usually always rules of moving up or down a couple of numbers for each drive. This gives every gun a chance to enjoy some of the busier peg numbers for each drive.
For example, if you have drawn an end peg say number 10, take it graciously. This could mean you are out of the action for the first drive, however if the day's brief is that you move up two for each drive, you will be getting closer to the action as the second and third drives come by. Personally however, I prefer the end pegs. Especially if you have a 'roaming brief' and you can position yourself where the birds are coming. Some of those fantastic crossing birds out the side of woodland or cover crops are in my opinion the most sporting. Again, this is subject to different shoots and the land and contours that they shoot over.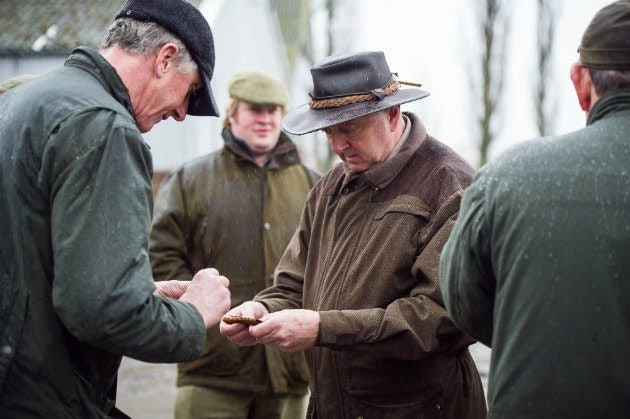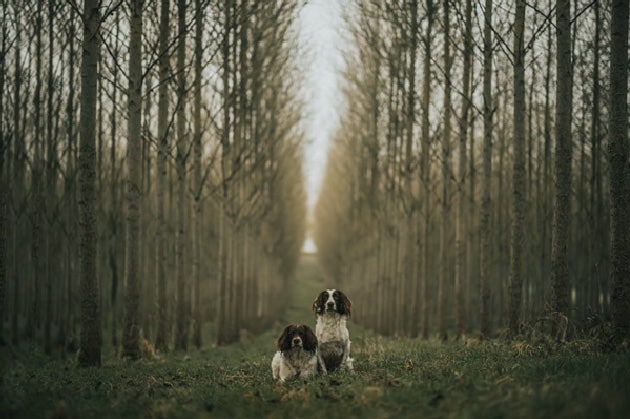 Shooting Dogs
There's lots to be considered around the etiquette for dogs attending with you. If you have a gun dog that is well behaved, and you can rely on it to work for you and not disrupt any of the shooting for other guns then it is likely you will be allowed to bring them along.
You must of course check with the shoot captain or gamekeeper ahead of the day as some shoots have a blanket rule of no guns' dogs to attend due to potential previous bad experiences with guns' dogs disrupting a drive ahead of the drive starting. I'd be lying if I said my teckels have never been to blame for disrupting one of my shoot days. Every shoot will have a team of beaters often with dogs and a team of picker uppers, also with dogs so your own dog is not always essential unless stated otherwise ahead of the day, but I do appreciate that working your own dog whilst out shooting is one of life's great pleasures, so it's always a question worth asking.
Shooting Hospitality
As we all know, hospitality is one of the most important parts of any shoot day. Most of the time upon arrival there will be an offering of tea or coffee and maybe some sort of breakfast in the form of a bacon sandwich or similar. Timings will differ between shoots so this should be confirmed with the shoot captain ahead of the day if you don't already know. Generally, 8.30am arrival for 9/9.30am leaving to the first drive. Over breakfast the shoot captain or gamekeeper will cover the safety brief and the layout for the day. This is the time to listen very carefully and ask any questions you may have. The shooting community is a friendly bunch and always very welcoming, so questions are always welcome.
Come 11am approximately, sometimes 11.30am you will likely stop for refreshments known as elevenses. Usually this is after the first one or two drives of the day. This is a key time to chat and joke with your teammates and discuss some of the sport you have just enjoyed so far. You may be offered some food, cake or sausage rolls or something similar. Often this is home cooked and hopefully it includes some of the game shot from previous shoots. And of course, there is usually a small glass of something fizzy or homemade to wash it down with. This should be taken very seriously, whilst incredibly enjoyable to chat and joke around over a glass of something at elevenses, the gun should remember that there still more drives to go and that gun safety is key and the priority for any shoot day. So take it steady.
In the morning briefing the shoot captain or gamekeeper will let you know whether you will be stopping for lunch in the middle of the day, or shoot through and enjoy a longer lunch after the shooting has finished. The latter is often preferred now as it means guns don't have to rush lunch in the middle of the day in order to fit in the final drive, and of course then a good long lunch can be enjoyed with your teammates at the end of the day with no pressure on time constraints. Hopefully you will be staying locally to the shoot and a few glasses of claret and port can be enjoyed.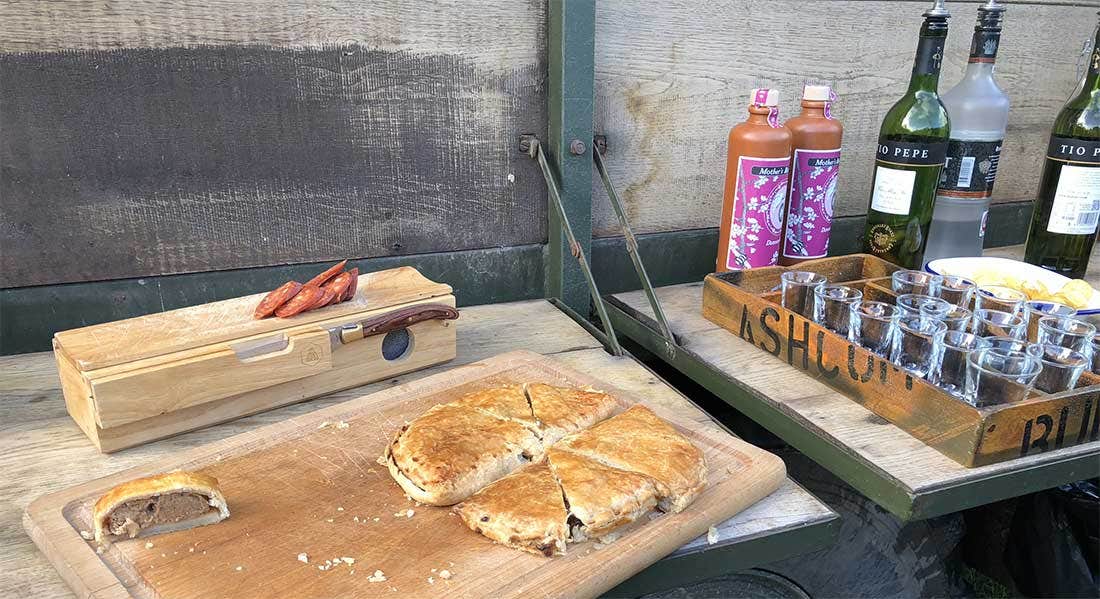 Tipping After the Shoot
At the end of the day, usually after lunch the gamekeeper will come to the shoot lodge to see the guns and offer everyone a brace of birds to take home and enjoy. They will also likely give you a game card that you can keep which will show the name of the shoot, the breakdown of the bag shot and also the list of guns present during that day. These are a great souvenir to keep hold of and an easy way to help you fill out your Farlows leather bound game book once you get home.
This is a great opportunity to thank the gamekeeper for the wonderful sport you have enjoyed that day (any specific drives you liked or birds you shot are always worth a mention!) and to give them a small tip very discreetly as a token of appreciation for their hard work to make it all happen.
As a guide, a 100 bird day or smaller should be around £30 in tips per gun. With an extra £10 per 100 birds on top of that which was estimated to you at the start of the day. Once again, your shoot captain or any colleague guns will be more than happy to give advice on tipping amounts ahead of the days sport. Many people don't believe in the above formula to calculate the tip, and to be clear, the tip is entirely up to you as the individual and the gun that has enjoyed the days sport. You may alter the tip however you see fit to do so.
Personally, I use the above formula and I'll adjust the final amount as I see fit at the end of the day. I feel this method works well for me. Another one of shootings little quirks is the method for handing over of the tip to the keeper, which traditionally should be tightly folded up and held with the thumb of your right hand to transfer over to the keepers' hand during a handshake. Of course, if you don't feel comfortable doing this, discreetly handing over a tip is also fine and perfectly acceptable.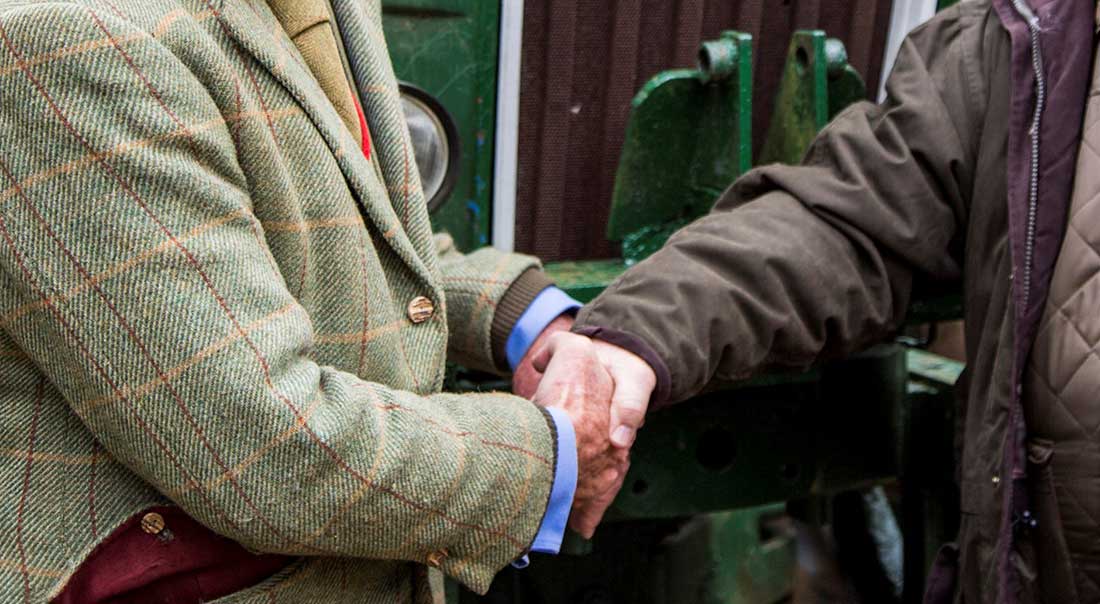 At Farlows we are always happy to answer any questions that you may have about shoot day etiquette, or about what to wear for a shoot day. So please feel free to stop by the shop on Pall Mall or give us a call on 0207 484 1000. Happy Shooting.
---
Farlows Fieldwear Collection