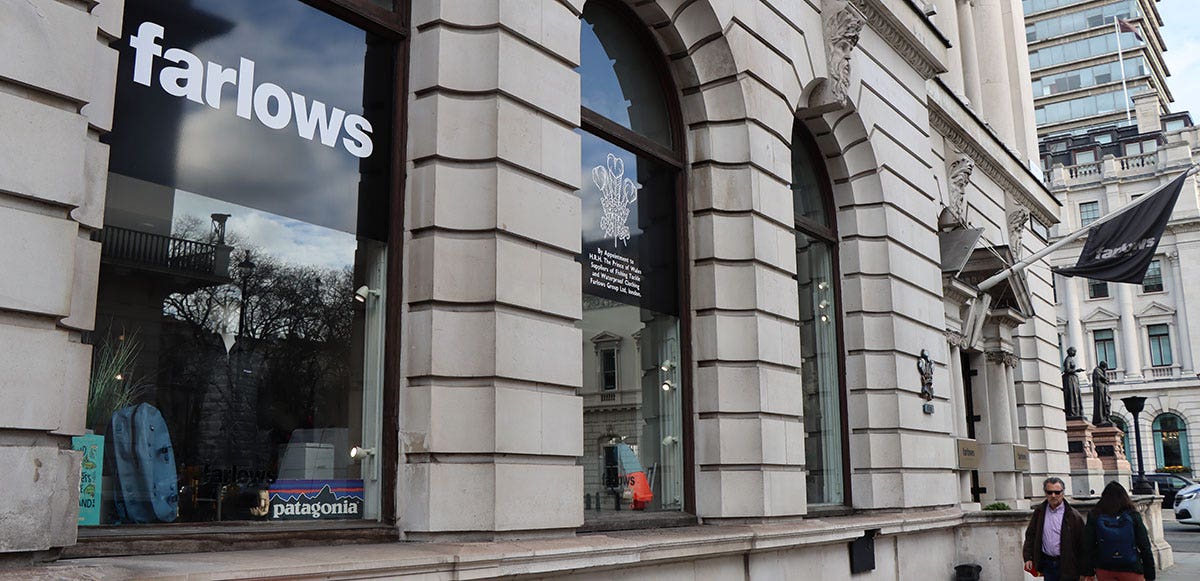 The country enthusiasts' department store of choice, Farlows has been helping people enjoy rural pursuits for over 170 years.
---
A Mecca for fly fishing enthusiasts for more than a century, Farlows royal warrant is testament to a reputation of distinction. But it's not just a fishing heritage that keeps customers returning. Whatever your quarry or destination, Farlows has the gear and guidance to ensure you cast, catch, aim and shoot better. Whether it's the latest fly-fishing kit, traditional shooting attire, performance footwear or essential lifestyle accessories, a successful country encounter always starts at Farlows.
Farlows Pall Mall Store
A sanitising station will be available at the store entrance and customers are required to wear a face covering while in–store (unless exempt) and to observe social distancing. Customers numbers will be continually monitored and store access may, at times, be limited. Additionally, access to some areas may be controlled to ensure a safe shopping experience.
For full customer updates, please check out our website COVID-19 page and social media pages (links in footer).
TAKE A TOUR OF OUR STORE
General Store Opening Hours
Monday to Friday - 9am-6pm
Saturday - 10am-6pm
Sunday - CLOSED
Bank Holidays (including Easter) - 11am-5pm
London, UK
Farlows Pall Mall flagship store is the perfect place to prepare for a day in the field. Just minutes from bustling Piccadilly and a stone's throw from the gentleman's preserve of Jermyn Street, the shopping at Farlows is world-renowned.
Firstly there's the space. Over 6500 square foot devoted to all aspects of the countryside set over two floors of a majestic listed building. Then there's the carefully selected merchandise; more than 7000 products from only the best labels grace the shop floor, and stock mirrors seasonal changes and sporting disciplines.
Lastly, more than a century spent perfecting our art means Farlows knowledge is second to none. Our experienced staff are celebrated for their near-encyclopedic knowledge of all things fishing, shooting and generally 'outdoorsy'. Whether you're shopping for yourself or in need of gift solutions, the team at Farlows always has the answer.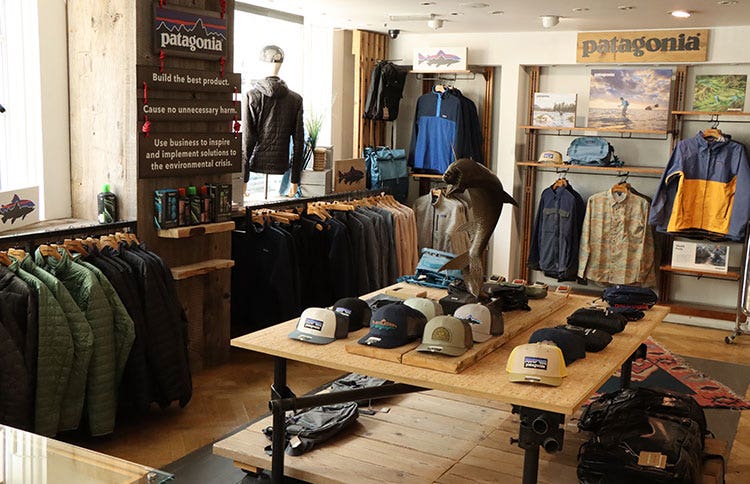 London Contact Details

Farlows Group Ltd., 9 Pall Mall, London SW1Y 5NP
T: 0207 484 1000
E: info@farlows.co.uk
St. Petersburg, Russia
The store named "Farlows on Palace Square" opened on the 4th June 2013 and is located in one of the prime areas in St. Petersburg inside the golden triangle. This is a very similar prestigious location within the city to the London store's 9 Pall Mall address.

Find Our St. Petersburg Store
St. Petersburg Contact Details

Farlows on Palace Square LLC, 18-A Reki Moiki Nabereznaya, Office 1H, St Petersburg, 191186, Russia.
T: +007 812 702 58 58
E: info@farlows.ru
W: www.farlows.ru
Moscow, Russia
Farlows officially opened the doors of its second Russian store, in Moscow, on 8th December 2017, offering 230 square metres of retail space packed with all of the leading brands and staffed by a leading team of fishing experts.

Find Our Moscow Store
Moscow Contact Details

Farlows Moscow, 3rd Floor, 'Sport-Hit' Shopping Mall, Skolkovskoye Shosse 31, str. 1, Moscow 121353, Russia
T: +007 800 775 85 88
E: info@farlows.ru
W: www.farlows.ru
---
If you would like to enquire about joining the Farlows team, please visit the Join Our Team page.