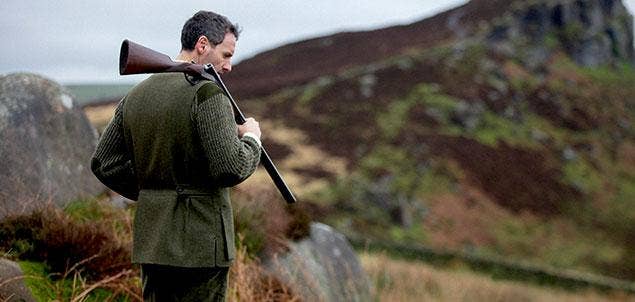 The AW20 Farlows Fieldwear and Country Clothing Collection
Despite the challenges 2020 has brought, Farlows has continued the evolution of its fieldwear collection and has created a range of stylish and innovative high performance garments which are designed to deliver year after year, whatever the weather.
To  complement our new hero pieces, outlined below, we have also continued to develop our ranges of knitwear and accessories. From exclusive
socks and garters
to stylish
country caps
and from traditional
Fairisle knits
to
gingham shirts
, Farlows has you covered.
As with all previous collections, we continue to work with British craftspeople wherever possible and are proud that the majority of our garments are manufactured in Britain.
TWEEDS
Wellington Donegal Tweed Topcoat
The Wellington topcoat was the outstanding garment of our 2019 collection and received plaudits from across the industry, little wonder it sold out!
This season we have selected a traditional Irish Donegal for the new Wellington model.  Navy herringbone in a broad setting complements the coat beautifully and provides just the right drape for a coat of this length. Details include a full collar to wear up in the foulest weather and traditional British patch and flap pockets.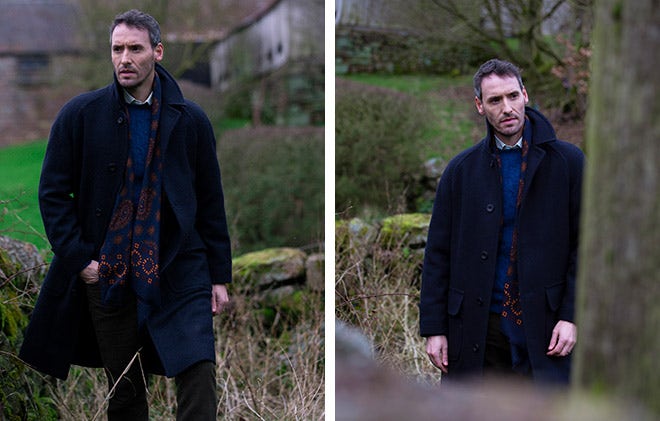 COVERT CLOTH
We have developed a stunning covert cloth to use in our collection this season. Made exclusively for us in the borders this traditional material is an hardwearing fabric with a twill construction and a tight 'thornproof' weave.
Litchfield Coat
The Farlows Litchfield Coat has become a country classic and the AW20 version, created in our new covert cloth, will bring years of faithful wear to the owner. The green tone we have developed is equally at home on the moors or on estate shoots.
Covert Coat
Every fieldwear collection should have a classic covert coat and this stylish and hardwearing garment is equally at home in and around town or in any country setting. The style boasts a deep single vent, a nod to its equestrian heritage, and jetted flap pockets.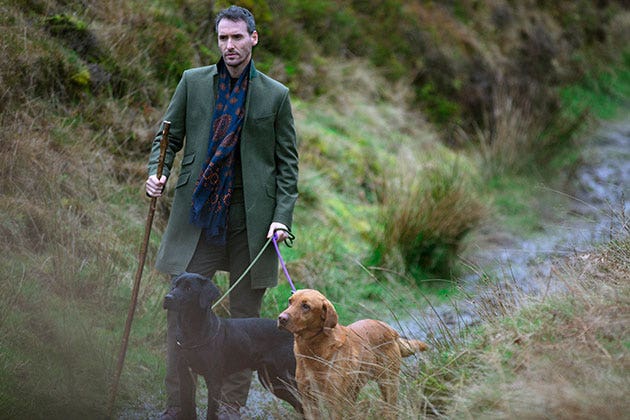 Moorland Shooting Vest
We have also taken our newly–developed covert cloth, and developed it into our classic Moorland Vest. We have used tonal Alcantara to trim the shoulder patches and cartridge pocket edges to create a durable and versatile shooting vest. As with the Litchfield Coat, the tone of the cloth will help the wearer blend in on both moorland and estate shoots.
Tweed Breeks
Being one of the most hardwearing fabrics we have created, the covert cloth is ideal for use in our breeks. Cut a little longer than conventional breek patterns, to allow for movement, the Farlows breek is exceptionally comfortable and durable. An uncomfortable breek makes for a very long day in the field and our pattern is extensively tried and tested and will bring years of faithful wear.