Farlows Events Calendar
Please save the date and join our events on Facebook or check our Twitter regularly so that we can update you on the very latest event news.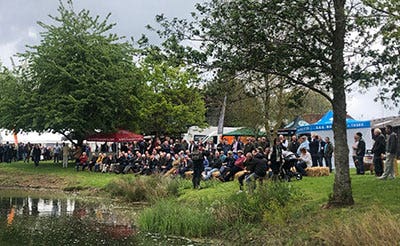 8th & 9th May 2021 - Sportfish Show at the Sportfish Game Fishing Centre, Reading
We really missed you in 2020 and hope to be able to welcome you back in 2021.
The 2020 fishing season did not seem quite the same without the Sportfish Show to kick it all off, but we hope to be back in 2021 with a new look event featuring the very best game fishing manufacturers, celebrities, tackle, show offers, talks, demonstrations and competitions.
Save the date now and make sure you are at the Sportfish Game Fishing Centre over the weekend of 8th – 9th May 2021 but do follow our social media pages and subscribe to our weekly newsletters for regularly updated information.
Please check back regularly, new events coming soon...!
* Please note that all events are subject to change and/or cancellation due to factors beyond our control. We always advise checking before attending, do join our events via Facebook or follow us on Twitter and Instagram to keep up to date.