Sign up to our newsletter
Farlows Events Calendar
Please save the date and join our events on Facebook or check our Twitter regularly so that we can update you on the very latest event news.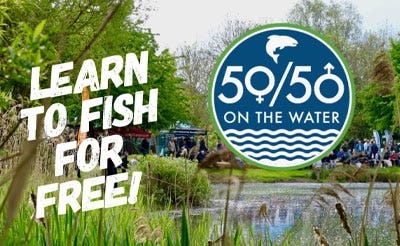 19th October 2019 - Learn to Fish for FREE at the Sportfish Game Fishing Centre, Reading
Building on the Orvis 50/50 On the Water initiative, Sportfish is offering FREE* fly casting tuition and fishing to all beginners, with ladies and juniors especially welcome.
Arrive at any time from 10am to 3pm and you will be instructed by the Sportfish team and game fishing celebrities Charles Jardine and Marina Gibson, before catching your first trout from our new Kingfisher Pond! We'll even clean and pack your fish for you to take home!
Places are strictly limited and may be booked on a first come, first served basis by telephoning 0118 930 3860.
View Full Event Details Here »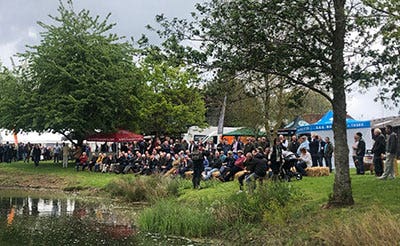 16th & 17th May 2020 - Sportfish Show at the Sportfish Game Fishing Centre, Reading
This event, showcasing all that's best about our wonderful sport, has become a permanent fixture in anglers' diaries. There's FREE entry and parking, FREE demonstrations and seminars, great competitions, amazing show only deals, a hog roast and beer bus.
Due to the early May bank holiday in 2020 having moved from Monday 4th May to Friday 8th May to coincide with the 75th anniversary of VE Day, we have re-scheduled the dates to 16th and 17th May 2020, so make sure you save the date!
View Full Event Details Here »
Please check back regularly, new events coming soon...!
* Please note that all events are subject to change and/or cancellation due to factors beyond our control. We always advise checking before attending, do join our events via Facebook or follow us on Twitter and Instagram to keep up to date.