Why Lambswool ?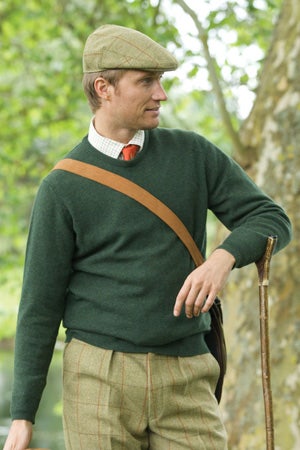 There are so many different types of fabric and material that can be used to make a sweater these days, but it is no surprise that a natural fibre like lambswool has stood the test of time. As a natural fibre, it has a soft stretch that allows it to move with the body, rather than clinging to it awkwardly like some man-made fabrics can. Most importantly, it has breatheability, while also having the ability to keep you warm while keeping moisture away from the body. Because of this, there is no seasonal reason not to wear a lambswool sweater, and it can be worn 9 months out of the year, except for the hottest summer months (although a lightweight lambswool sweater is perfect on a cool summer evening).


How to Clean a Lambswool Sweater
With proper care, a good lambswool sweater can last for many years, and remain looking great the whole time. Although the label in a lambswool sweater may say "Dry Clean Only", it is possible to hand wash a lambswool sweater with a bit of care and effort.
The best temperature to wash a lambswool sweater is cool water. If you need to dissolve a solid soap/detergent in the water, start off with hot water and let it cool down before adding the sweater.
Once you add your wool garment, let it sit for a while. Its important to use the correct cleanser as well. Use a mild detergent with a pH level below 7. Dishwashing liquid works wonders at cleaning wool, because it is almost alkaline; otherwise a gentle, non-bio fabric detergent will work. Put it in the basin with water, or swirl it delicately in the water. Never agitate the water, or rub the sweater too hard, because it will lead to felting and shrinkage. DON'T EVER twist or wring out a wool sweater- it will quickly lose its shape and resilience.
In order to dry a lambswool sweater, lay it flat on a towel and stretch it to the correct size and shape before drying. The sweater will dry to the size and shape you stretch it to. Let it airdry.
Remember that a wool sweater will shed its wrinkles as it dries, so generally speaking, it will not need to be ironed. If you do need to iron it, always use steam, and iron the sweater inside out. Only apply an iron to damp wool, never when a sweater is totally dry. You can also easily "refresh" wool by hanging it in your steamy bathroom after a bath or shower.