Shooting Jacket Guide
By James Gubbins
The first consideration when purchasing a jacket for any outdoor activity is the practicality of the garment for wear in the field. Shooting requires freedom of movement of the upper body and arms. The movement involved is critical to success in hitting the target and comfort through the day.
Climate is of course also very important. A hot August days shooting is a world away from the -10 Celsius days we have had in December and January in recent years!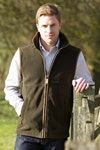 You may choose to wear a tweed or synthetic sleeveless vest for the hotter early season days, these are great for movement as the arms are completely free. Some have deeper cartridge pockets eg Schoffel Stamford, where as others don't eg Schoffel Oakham, and need to be worn with a cartridge belt. If rain is predicted for the early part of the season, very light thin waterproof shooting coats are available.

During autumn a variety of weather conditions can be encountered. Windy wet days, or if you are lucky, the last of the years warm sun. Generally at this time of year it is not freezing cold and a thinner waterproof jacket is sufficient eg Schoffel Ketton. If it is a colder day, an extra layer, such as a Farlows Lambswool Jumper, is normally sufficient for comfort.

Some jackets offer a layering system and offer the user the option to zip in an extra layer - the Schoffel Ptarmigan Interactive is a good example.

Once the coldest winter days arrive, an insulated coat is first choice such as the Schoffel Ptarmigan Pro Waterproof.
Alternatively, you may choose a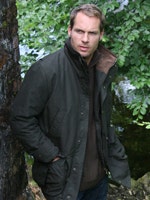 tweed jacket with a Gore-Tex membrane eg Schoffel Ptarmigan Tweed. Some of the tweed coats are now machine washable, a great advancement in the world of technical shooting clothing.

Other considerations:-.

Is it a walked up rough shoot?

For this occasion a harder wearing outer of the coat will give it more life. Waxed cotton - Farlows Litchfield Wax Field Coat being the best option.
The same goes for stalking. If you are going to be crawling, harder wearing outers will stop the coat wearing out on the elbows.

All good shooting coats will have tabs coming from the hand warmer pockets to the main bellow pockets to allow for easy access to cartridges on those hot barrels drives.