UK Trips and Residential Courses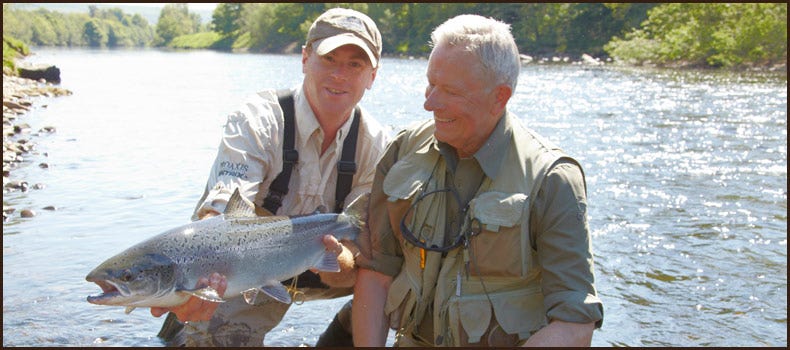 More often than not success in game fishing is all about being in the right place at the right time. That's why we've pulled together the best locations at prime time to give our customers the best chance of catching their chosen quarry under the watchful eyes of our qualified instructors. We are proud to offer residential courses in fantastic locations supported by excellent instruction and high quality accommodation. Our aim is to give you a great fishing experience which you will learn from and a level of confidence transferable to future trips.
2017 / 2018 Courses
Three-Day Spring Salmon Course on the River Tyne - Price: £1049 per rod
We are delighted to offer two new course dates at Bywell on the famous River Tyne. This will be our sixth season at Bywell and the fishery has become a firm favourite in our calendar. This course is incredibly popular, so please do book early to avoid disappointment.
Available dates: Arrive 11th February 2018 then fish 12th, 13th and 14th. Arrive 14th February 2018 then fish 15th, 16th and 17th. View more details & book a course »
One-Day Pike Fishing Course with David Wolsoncroft-Dodds at Bowood House - Price: £149 per rod
The Farlows Group are very pleased to have teamed up with David, with his expert knowledge and understanding of fly fishing for Pike, you are sure to leave the course with a wealth of knowledge and you never know, just maybe…… a huge Pike!
Dates available: 20th and 21st October, 10th and 11th November 2017 - 3 rods per day
View more details & book online »
One-Day Grayling Nymphing Course on the River Test - Price: £149 per person
Our new grayling courses are ready to go, not only are they great fun but they also allow you to develop skills you can use anywhere. If you have never fished for grayling before, or are just looking to improve your knowledge and skills, then these day courses will be perfect.
Dates available: Wed Nov 1st and Wed November 29th 2017. Wed Dec 13th 2017. Wed Jan 10th and Wed Jan 24th 2018. Wed Feb 7th and Wed Feb 21st 2018. Maximum of three rods per day.
View more details & book course »
For more information or to place a booking please call our sister store, Sportfish Reading on 0118 930 3860 or email [email protected]