UK Trips and Residential Courses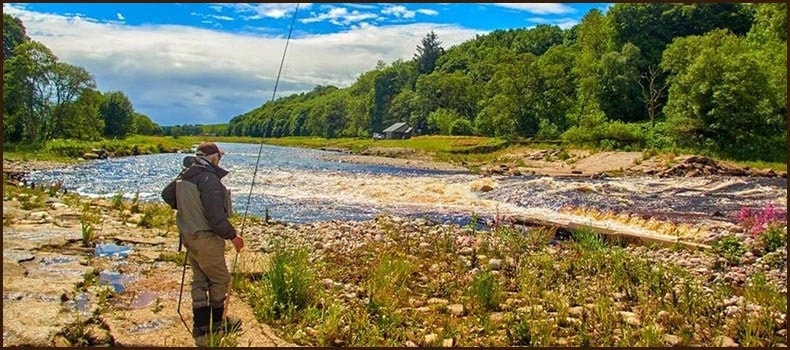 We work in conjunction with the team of instructors at the Sportfish Game Fishing Centre to offer a varied portfolio of day and residential courses throughout the UK and, in conjunction with Farlows Travel across the globe. These are designed to be fun and allow you to hone existing skills and learn new ones in good company and great surroundings – with a chance of catching some great fish too.
2018 Fishing Trips and Courses
One-Day Pike Fishing Course with David Wolsoncroft-Dodds at Bowood House Lake
Price: £159 per rod
Rods per day: 3 Farlows has teamed up with David Wolsoncroft-Dodds to offer a one-day pike-on-the-fly fishing course on the lake at Bowood House. With David's guidance, you'll finish the day with a wealth of knowledge and, just perhaps, a huge pike to your credit!
Dates available: June 22nd & 23rd. Oct 12th, 13th, 19th & 20th. Nov 2nd, 3rd, 9th & 10th.
View more details & book online »
Three-Night Sea Trout Fishing Course on the River Towy
Price: £875 per person
Rods per course: 4

The River Towy at Abercothi is famous for its big sea trout and our three-night course will teach you all you need to know about catching this enigmatic species in one of the UK's prime locations.
Dates available: 12th, 13th and 14th July or 15th, 16th and 17th July 2018
View more details & book online »
Three-Day Summer Salmon Courses on the River North Esk at Morphie
Price: £699 per person
Rods per course: 4

For 2018, we are delighted to bring you a new salmon fishing course on an exceptional beat of the North Esk. This is a 4-rod beat in the summer months and it affords a great opportunity to practice both double and single-handed disciplines.
Dates available: 26th to 28th July 2018.
View more details & book online »
Three-Day Autumn Salmon Courses on the River Tweed at Bemersyde and Tweedswood
Price: £1699 per person
Rods per course: 6

This is prime time on the Tweed, one of the most prolific salmon rivers in Europe, and you have every chance of hooking that 'fish of your dreams'. Our courses are relaxed and sociable but there is plenty of solid assistance on hand too, whether you are new to salmon fishing, or just want to improve your knowledge and technique.
Dates available:
1) Arrive Sun 16th fish 17th, 18th and 19th Sept 2018.
2) Arrive Wed 19th fish 20th, 21st and 22nd Sept 2018.
View more details & book online »
For more information, or to make a booking, please contact our tuition team at the Sportfish Game fishing Centre by telephone on: 0118 930 3860 or by email at: [email protected]