Here at Farlows we understand the need for businesses such as ours, which rely on the natural world for the outdoor activities we love, to show a real commitment to becoming more sustainable. That's why, right now, we're actively working on assessing our own carbon footprint with the aim of achieving Planet Mark accreditation - a sustainability certification which will reflect our serious commitment to environmental, social, and ethical sustainability.
We also recently pledged our support to the Terra Carta Sustainable Markets Initiative and we're actively working with our suppliers to do all we can to reduce single-use plastic packaging, to promote the use of recycled materials in products and to encourage more environmentally friendly shipping methods.
In addition, we're already keen supporters of the Anglers National Line Recycling Scheme (ANLRS), various fisheries trusts helping to restore wild fish stocks, and the Keep Fish Wet campaign designed to encourage best practice fish handling when performing catch-and-release.
For those of us out there increasingly looking to purchase fishing tackle and clothing which has a minimal impact on the natural world, here are our Top 10 products which are leading the way:
---
Discarded fishing line presents a real threat to the animals which live along our rivers, lakes and coastlines, taking many years to break down in the environment. Clip this handy gadget onto your fishing vest or backpack and ensure that you don't accidentally drop used tippet or other small items of rubbish.
Another handy product for storing waste tippet is this gadget from Smith Creek - simply clamp your used leader into this clip and stop it ending up on the ground or in the water.
Made from hand-braided recycled fly lines, this stylish lanyard is great for holding all sorts of nippers, forceps and other tools. Each one is unique and available in assorted bright or muted colours. We also carry Flyvines bracelets and sunglasses retainers too.
Made with lightweight yet tough 100% recycled nylon with a 100% recycled polyester lining, this new offering from Patagonia is entirely made with re-purposed fabrics.
Our canine companions are just as important on fishing trips as we are, and we went to great lengths to minimise the environmental impact of our new British-made dog beds. Aside from being made in the UK with low production mileage, they also feature 100% recycled fibre stuffing.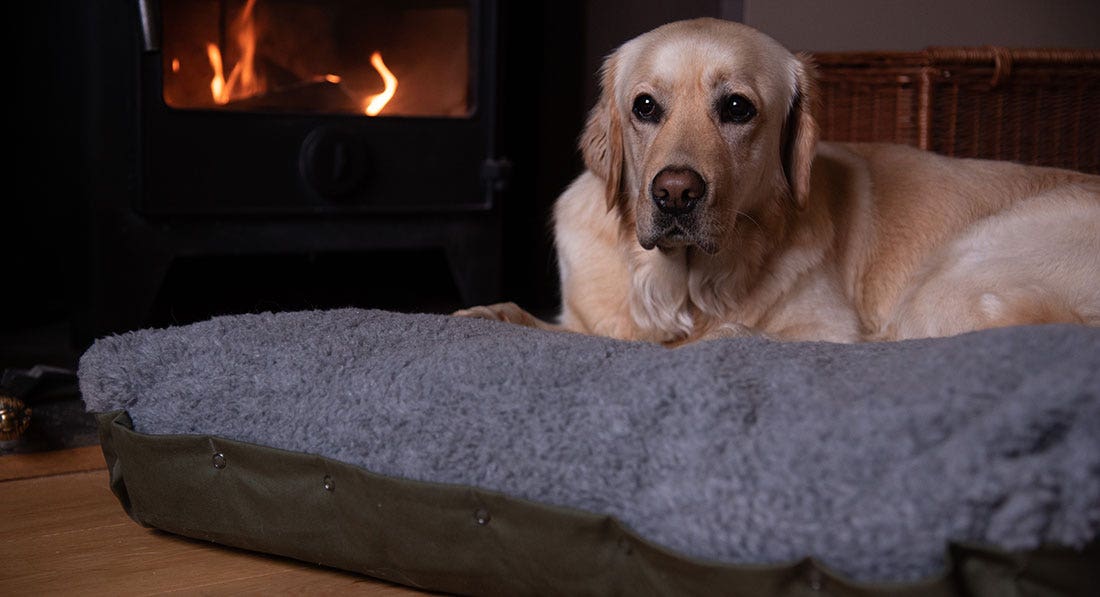 Keep the sun's powerful UV rays away from your skin with this new offering from Sage, made with Repreve recycled material derived from plastic bottles which would have otherwise been destined to end up in our oceans. The process of constructing Repreve recycled fibre embeds properties into the fabric such as wicking and adaptive warming/cooling to ensure the highest level of performance to the wearer too.
An ever-increasing proportion of the Fishpond range utilises NewStream recycled fabric, made from discarded commercial fishing nets and repurposed into practical and stylish fishing accessories. One such product is the Thunderhead sling - a real favourite with the Farlows team when out fishing for river trout or bass along the coast.

Made from 100% recycled plastic, Tacky fly boxes use their signature silicone fly anchoring inserts to keep your flies extremely secure. The Tacky Pescador is one of our team favourites and a great example of using recycled materials to create a premium grade fly box.
This stylish cap makes use of a variety of materials to minimise its environmental impact, as well as bearing the important message of protecting our wild waters. It features an organic cotton front panel, recycled polyester mesh, and a brim made with fully traceable NetPlus fabric made with 100% recycled commercial fishing nets removed from the ocean.

Part of reducing a product's carbon footprint is to make it closer to home, and that's exactly what we did with our Four Season Ventile Wading Jacket. Made in Aboyne on Royal Deeside, not only will this jacket perform in the wildest fishing conditions, but it also supports small-scale British garment manufacturing.