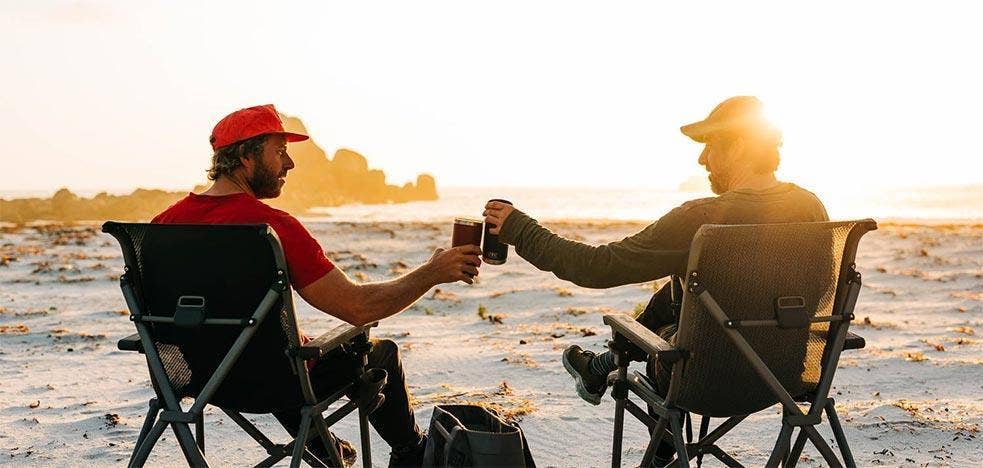 Our Top Ten Must-Haves for a Summer Staycation
It's another summer of 'staycations' and here at Farlows we have a fantastic selection of items designed to help you make the most of your outdoor adventures.
Whether you're camping, fishing or hiking into the hills, we have some great kit that should feature in your packing checklist, from items designed to complement day-pack hikers to those big pieces of equipment for the most serious adventurers!
1. Meindl Bhutan Hiking Boots
With Meindl's innovative memory foam system for supreme comfort and fit, our men's and women's Bhutan MFS boots will provide years of rugged service on all your hiking and camping trips. Perfect for ticking off that next Munro in the Scottish highlands or for rock-hopping around coastal Cornwall.
2. Horizon Tactical Merino Boot Socks
Experienced outdoor enthusiasts know that a quality pair of socks is just as crucial as a quality hiking boot. The Horizon Tactical Merino Boot Socks are some of the comfiest socks we've ever tried, offering incredible comfort and fit, as well as Merino wool's natural anti-odour properties. Grab a few pairs of these for your next trip and your feet will thank you!
3. Buff UV Protection Sun Headwear
If you don't already own one, you'll soon fall in love with this multi-purpose item which can be worn in a multitude of ways, including as a neck-gaiter, face mask, headband or bandana. Soak it in water as you hike past a mountain stream and enjoy the blissful cooling effect.
4. Kelly Kettle
The legendary and ultra-reliable Irish Kelly Kettle boils water easily in the windiest and wettest weather. Every camper knows the importance of starting the day off with a good cup of coffee and this kettle won't let you down.
5. Lifesystems Mosquito Head Net
Don't get caught out when you're out on the hill and the midges descend. Lifesystems Head Nets pack down into a small pouch which can be easily stuffed into a nearby pocket. Pull it out when you need it and save yourself from biting insects!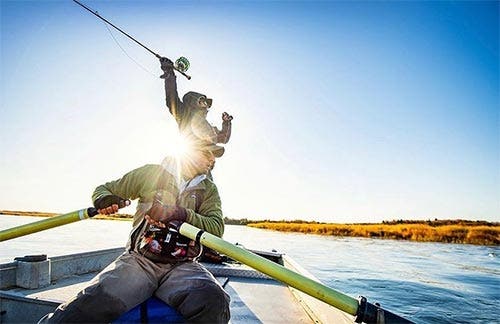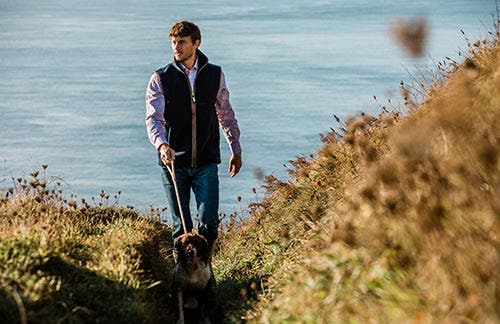 6. YETI Hopper Flip Top Soft Cooler
A compact, cube-shaped soft cooler bag to accompany you on trips to the beach or long days on the riverbank. With the awesome insulation power that comes naturally to a YETI product, this bag will ensure your sandwiches and beers stay cold and fresh all day long.
7. Lifesystems Waterproof First Aid Kit
An essential item to carry in your pack when you never know what the British weather will throw at you. Stay safe in the knowledge that your emergency first aid items have been fully protected from the wet, even when crossing through rivers or hiking through the pouring rain.
8. Leatherman Rev Multi-Tool
Featuring 12 handy tools including knife, pliers, screwdrivers, bottle opener and can opener, this will make all of those small outdoor tasks a little easier. Clip it to your pocket or belt so it's within easy reach.
9. Aquapac Waterproof Smartphone Case
Protect your phone from moisture, sand, mud and dirt with one of these handy cases. You'll still be able to operate your touchscreen without removing your device, as well as still being able to talk and listen to calls.
10. YETI Tundra Haul Hard Cooler 52L
A serious cooler for serious staycationers! Built with YETI's legendary toughness and unmatched insulation, on a tow wheel design for easy mobility. When you're catering for a group of hungry and thirsty campers, this cooler will happily follow you down bumpy dirt tracks and through muddy fields.
---
Discover All Our Summer Essentials