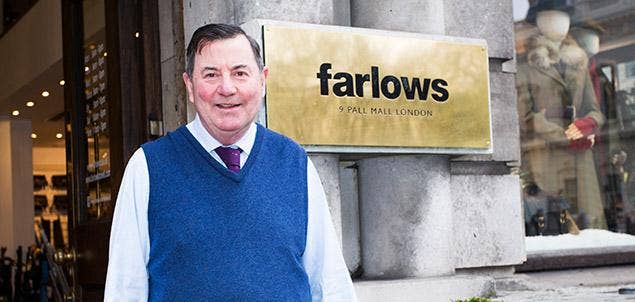 Brian Fratel to Retire from Farlows
After almost 50 years' service with the UK's premier fishing and country clothing store, Director of Fishing, Brian Fratel, is bidding a fond farewell and retiring this autumn.
He has met kings, queens and princes; lords and ladies; dukes and maharajahs and has fished with most of the greatest anglers of our generation. As the Director of Fishing and the named Royal Warrant holder for Farlows, Brian Fratel is viewed by many as the epitome of 'Mr. Farlow' and has been at the heart of the company for almost 50 years, having joined in 1968 on the lavish salary of £8 a week.
Farlows Managing Director, Robin Philpott, commented:
"Brian has been at the heart of Farlows for longer than most people can remember so his retirement truly is the end of an era. He will be missed by colleagues and customers alike but thankfully he has done a great job in helping to equip the rest of the Farlows team with the knowledge they need to continue the Farlows tradition of expertise and exemplary service. We all wish him a well-earned, long and happy retirement."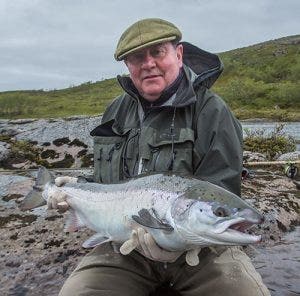 Brian's introduction to angling began at the age of six, fishing for mahseer with his father in the Corbett National Park, India. Since then his passion for angling has taken him all over the globe where has enjoyed fishing in Belize, the Bahamas, Cuba, Mexico and Florida for saltwater species. Freshwater fishing for game fish has led him to Norway, Canada, Russia, Alaska, Chile, India, Nepal and New Zealand. He has also fished in Australia for a range of fresh and saltwater species and his knowledge of UK fisheries is legendary, with a background in coarse as well as game species.
Although
fly fishing for salmon
is Brian's first love he is by no means a purist or 'fly fishing snob', indeed, the much-prized Fratel Gudgeon Trophy has been contested by some of angling's biggest names over the years and he won't belittle anyone who wants to throw a lure or cast a bait at a fish, instead of a fly.
No matter where in the world anglers were heading to fish they always knew that if they called into Farlows Pall Mall store Brian would not only give them advice on tackle and tactics but also probably tie the killer fly for them too! Thankfully Brian's wonderful legacy has not been lost, but has been passed onto the current generation of Farlows staff, who will continue to dispense the very best advice and expertise as Brian enjoys his retirement doing what he enjoys most, fishing!