Discover Farlows Christmas Opening Hours & Returns
Preparing for Christmas? Find out our opening hours, late night shopping event and extended returns policy here. NEW: Men's Clothing & Accessories
Discover some fantastic new additions to our range of men's country clothing and outdoor accessories. Shooting Jackets & Coats
Browse our wide range of shooting jackets and coats, with many exciting new additions! We've everything from waterproof tweed to lightweight cotton.
Men's Jackets & Coats
We have a wide range of men's outdoor jackets and country coats suitable for a range of outdoor activities.
Farlows In The Field
Macnab Challenge 2014 - Angus, Scotland
05-11-2014
Farlows Group tuition manager, Tom Festing, took on the Macnab challenge recently. After attempting the challenge in previous years 2014 finally brought him success! Find out how he fared in this report...
Find out more
Visit Our Store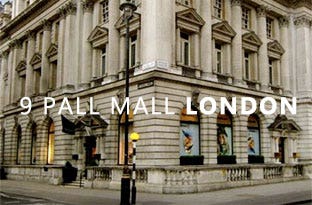 Mon, Tues, Wed & Fri: 9am - 6pm
Thurs: 9am - 7pm
Sat: 10am - 6pm
Sun: 11am - 5pm
We are open bank holiday Mondays
View our Christmas Opening Hours »