Discover Farlows Fly Fishing Rods
Discover our vast range of high quality fly rods, perfect for beginners through to the most accomplished angler.
Fly Fishing Reels
Find the perfect fly reel for you & browse our wide range from leading tackle brands.
Fly Fishing Lines
Browse our wide range of the best fly lines for trout, salmon & saltwater fishing.
Men's Jackets & Coats
We have a wide range of men's outdoor jackets and country coats suitable for a range of outdoor activities.
Farlows In The Field
Iceland Fly Fishing Open Day - 24th March 2015
18-03-2015 Join us in-store on Tuesday 24th March 2015 for our Icelandic fly fishing open day with Angling services Strengir! It is not to late to book your dream trip to Iceland as there are a few remain openings for the season...
Find out more
Visit Our Store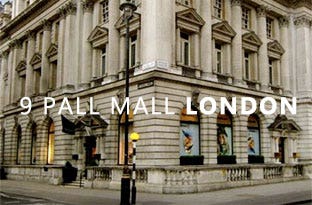 Mon, Tues, Wed & Fri: 9am - 6pm
Thurs: 9am - 7pm
Sat: 10am - 6pm
Sun: 11am - 5pm
We are open bank holiday Mondays
View our Easter opening hours »