Discover Farlows Christmas Opening Hours & Returns
Preparing for Christmas? Find out our opening hours, late night shopping event and extended returns policy here. NEW: Men's Clothing & Accessories
Discover some fantastic new additions to our range of men's country clothing and outdoor accessories. Shooting Jackets & Coats
Browse our wide range of shooting jackets and coats, with many exciting new additions! We've everything from waterproof tweed to lightweight cotton.
Men's Jackets & Coats
We have a wide range of men's outdoor jackets and country coats suitable for a range of outdoor activities.
Farlows In The Field
Farlows Epic Seychelles Adventure 2014
09-12-2014 Read this action packed fishing report from our hosted fishing in the Seychelles, 3 weeks tropical saltwater fly fishing in Alphonse & Cosmoledo...
Find out more
Visit Our Store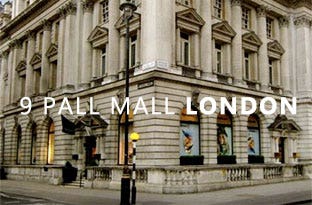 Mon, Tues, Wed & Fri: 9am - 6pm
Thurs: 9am - 7pm
Sat: 10am - 6pm
Sun: 11am - 5pm
We are open bank holiday Mondays
View our Christmas Opening Hours »