Why Alpaca ?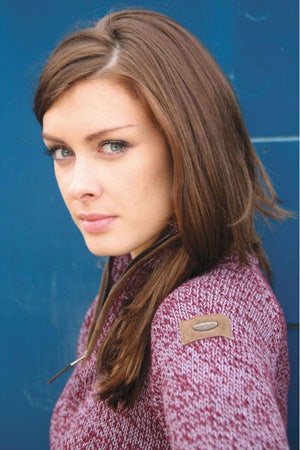 Alpaca is a relatively unknown specialty fibre which is extremely rare and of excellent quality. It is sought the world over for its luxurious characteristics and beautiful natural look. Alpaca fiber is stronger, lighter and more resilient than wool. Finer than cashmere and equal or superior in warmth to Gortex. And of course it is 100% natural and good for the environment. Unlike wool, harsh toxic chemicals are not needed to process alpaca as it contains no lanolin oils.
Meet someone who has owned a quality alpaca sweater and they will tell you about its unique comfort, encasing warmth, breathability and soothing softness. Alpaca wool comes NATURALLY in 22 different colors! It also dyes very well, hold its color and blends superbly with silk and other fibers.
Alpaca is naturally hypoallergenic. It lacks the lanolin and other oils seen in other fleeces. Its fineness will be noticed as you don't feel the scratchiness felt with wool. Most people who are allergic to the itchiness or get a rash from wool will cherish being able to wear alpaca!
You will find that with proper care, your valuable alpaca garment will become a personal favorite or perhaps even a family heirloom!
How to Clean an Alpaca Sweater
First, think of your alpaca sweater as fine yet strong hair, which is what it essentially is.
Cleaning any natural animal fiber garment can be done in a washing machine, as long as there is no agitation at all, but we don't recommend it for anything larger than socks. Felting can occur in the spin cycle, every bit as easily as agitation. The finer the fibers, the less handling it can take before felting.
Temperature changes between the wash and rinse water tends to be the most common cause of shrinkage. Make sure the water stays the same temperature. Lukewarm is best, about 100 to 105 degrees. Don't use extremely hot or cold water.
Laundry soap and dishwashing liquid can be too harsh for some fibers. We recommend baby or other mild shampoo to our customers (skip the stuff with lots of fragrance or conditioners added - cheap stuff is just fine). After all, these products are designed for gently cleaning hair fibers, thus it's fabulous for alpaca garments.
Swish your garment very, very gently in a (clean!) sink with the shampoo, let sit for just two or three minutes, and rinse in same temp water. Be sure to think in advance about how you'll get the same temperature water for washing and rinsing. Maybe a bucket transferred from the tub once the temperature is set. Try to handle the item as little as possible.
Leave it in the sink for a few minutes for it to drain, gently squeeze just enough water out so you don't soak the floor when taking the garment out of the sink. Lay it out on a towel and GENTLY roll up in the towel. Don't squeeze or press hard- you only want to have the towel absorb more water. Leave it in the towel for about 5 minutes. Transfer to a dry towel and let air dry. Turn over and place on fresh, dry towel every few hours (drying time is highly controlled by room temperature and humidity).