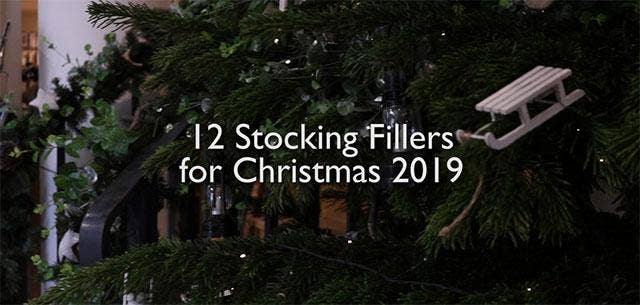 12 Top Stocking Filler Gift Ideas for Christmas 2019
To some of us Christmas gift buying comes naturally and is a joy, to others it's a difficult exercise trying to work out what gift suits. To help out, we are lending a hand by suggesting our top twelve Christmas stocking filler gift ideas, all of them inspired by the great outdoors!
Be inspired by our short Christmas gift guide video. Which of our team's favourites would you like to find in your stocking this year?
Farlows Fine Art Notecards and Fine Art Place Cards - The cards feature iconic British game species and are painted in award–winning artist, Susan Brunskills, distinctive loose style that captures movement, detail and narrative.
Farlows Lambswool Beanie-Style Watchcaps - Made from 100% lambswool in Scotland, this comfortable pullover hat will keep you warm in all weathers!
Farlows Lambswool Scarves - Lightweight, soft and cosy scarves made from pure 100% lambswool in Scotland. Available in plain and checked patterns.
Pioneros Polo Belts - Traditional handmade brown bridle leather polo belts with a brass-style buckle.
Pioneros Dog Collars -  Traditional handmade brown bridle leather dog collars with a silver-style buckle and D-ring. Independent 'Best Buy' dog collar.
Farlows Hip Flasks - Traditional pewter hip flasks, available with or without a stylish leather pouch.
Farlows Leather Wallets and Credit Card Sleeves - Handcrafted in a small workshop in Walsall, England, where a strong heritage of leather making and saddlery manufacturing still thrives. Embossed with the 'Farlows since 1840' logo.
Farlows Cups and Cup Sets - A range of cups designed for both a day in the field or for use at home.
YETI Bottles, Flasks and Mugs - YETI bottles, flasks and mugs are designed and built for the serious outdoor enthusiast.
Schoffel Pewter Cufflinks - Made using the finest handcrafted pewter, these cufflinks are a great accessory - perfect for both casual and smart wear.
Noble Wilde Merino & Possum Wool Gloves - Made in New Zealand with the finest wool, these are a must-have, super warm accessory for winter weather.
Farlows Inoki Lures - Handmade lures designed and made exclusively for Farlows in Japan by master craftsman, Masaaki Inoki.