Croots stand for the very best in classic design and craftmanship.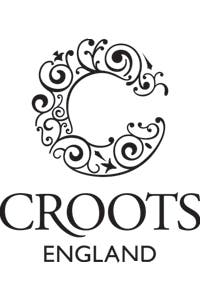 Croots are the makers of traditionally-made, hand-crafted sporting accessories. The founder John Smith, a representative for the renowned Hull Cartridge Company, and his wife, Margaret, decided to turn their hands to the creation of quality sporting luggage. Their unique designs, beautifully made from the best materials, were extremely well received and, as the decade turned, had created a keen following.
Such was the demand that John and Margaret followed the path of English artisans over the centuries and began their own business. Working initially from home, honing the skills and perfecting designs, they built a very successful company, still rapidly expanding when their daughter Jackie and husband Allistair Croot took over the helm in 2004.
They still pride themselves on combining the best of English workmanship with the finest of traditionally-made materials to produce objects of timeless beauty.

When they make their shotgun slips, cartridge belts and bags, the choice of materials is crucial. Time and experience have taught them, for example, that insisting on hand-picking our own hides is a vital step in the process. And that only natural, vegetable-dyed leather will give us our required combination of suppleness and performance.
They've learnt too that the preferred grade of stout and sturdy cotton canvas cannot be bettered. And that pure, natural rubber is the best water-proofing agent by far.
But all of this would mean nothing without the skills to transform these first-class beginnings into the finest of finished articles. And those skills are held in abundance by the dedicated craftsmen in our Yorkshire workshops. By hand, by eye, by the experience gained over long years of apprenticeship and hard work, they produce perfectly-made, perfectly proportioned pieces, time and time again.
And because they're handmade here in England, all Croots' pieces are unique. Which, in a world of mass production, is something they are extremely proud of.
Initialling
Our initialling service gives you the chance to put the finishing touch and add your individual mark. Up to four letters are possible on most of our products. Please contact Farlows on 0207 4841000 for more information and pricing.