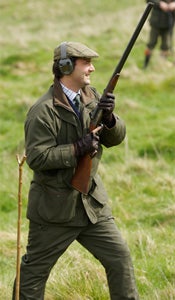 Shooting places a heavy demand on your ears. Ear protection is essential. When a gun is fired it creates a very short burst of intense noise that is particularly damaging to our sensitive hearing. Shooting is generally intermittent and between firing, it is highly likely that you may like to have a normal conversation without being impeded by ear plugs or ear defenders which will do what they designed to do, stop you listening.
You are only blessed with one pair of ears, and it is imperative that you protect them when shooting. A recent innovation in hearing protection was the introduction of stereo electronic ear defenders. It is necessary to listen to conversation when shooting. These stereo electronic ear protectors have been designed so that speech can be heard but sudden impact noise is reduced effectively. Being stereo with separate volume controls and two microphones, they work like your ears so you can easily indentify the direction the sound is coming from.
Protecting your childs ears is essential. In the first years of life, a child's hearing is particulary sensitive to loud noise. Childrens Ear Defenders are easy to wear with wide foam filled ear cushions.