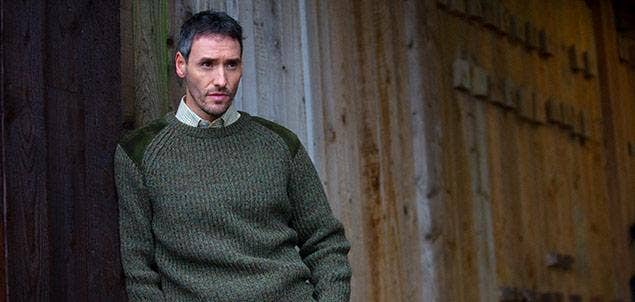 Lockdown Loungewear: What to Wear When Working From Home
Lockdown loungeware is now a 'thing' and the Farlows team chooses their top ten items for pure comfort so you can discover what to wear when working from home. In case you hadn't noticed, 'lockdown loungewear' is all the rage right now.
With more of us now working from home than ever before, and the chilly winter months just around the corner, now is the time to spoil yourself on pieces designed for pure comfort.

1. Patagonia Pullover
This super soft pullover fleece from Patagonia is equally at home in your study or on the couch as it is for your outdoor adventures. Made from 100% recycled polyester microfleece and Fair Trade Certified™ sewn.

2. Farlows SuperSoft Jumper
Made in Scotland using the finest quality superfine lambswool yarns in a classic Fairisle pattern. Tradition and comfort combined in one beautiful jumper.

3. Farlows Ladies Knitted Jumper
Another lambswool offering from the new Farlows collection, this time for ladies. Made in Hawick, Scotland, from a warm, soft, two-ply knit and available in two gorgeously autumnal colours.

4. Noble Wilde Merino and Possum Jumper
The mix of superfine New Zealand merino wool and possum fur takes softness and comfort to a whole new level. This unique combination of natural materials results in a fabric that is lightweight, twice as warm as wool alone, highly resistant to pilling and unbelievably soft to the touch.
5. Patagonia Lounge Pants
Yes, they're designed to be worn under waders when fishing in cold weather, but my goodness are they comfortable! With stretchy, breathable, Fair Trade Certified™ sewn R1 fabric providing next-to-skin comfort, once you've put them on you'll never want to take them off.

6. Patagonia Ladies' Lounge Pants
Throw them on first thing on a cold, frosty morning, and enjoy the comfort and softness of Polartec® Power Grid™ fabric. Think of them as a high-tech pair of leggings - great for wearing outdoors under outer trousers for an extra layer of winter warmth, but equally perfect for lazy days on the couch.

7. Horizon Merino Crew Socks
Simply put, these are some of the comfiest socks we've ever tried, carefully designed for supreme comfort and fit. Featuring a cushioned sole, reinforced heel, and constructed with a high merino wool content for warmth and durability.
8. Farlows Lambswool Blanket
Available in eight different patterns, our lambswool blankets are the perfect companion for snuggling up with on a cold winter's night.

9. Schoffel Knitted Jumper
Blending two types of wool for superior softness and comfort, this stylish jumper is equally at home indoors in front of a roaring fireplace, as it is outdoors in the field.
10. Schoffel Ladies' Lydon Gilet
The legendary Schöffel gilet for women, featuring soft premium weight fleece with stylish Alcantara trim. Whether indoors or outdoors, this gilet will keep you warm and cosy all day long.