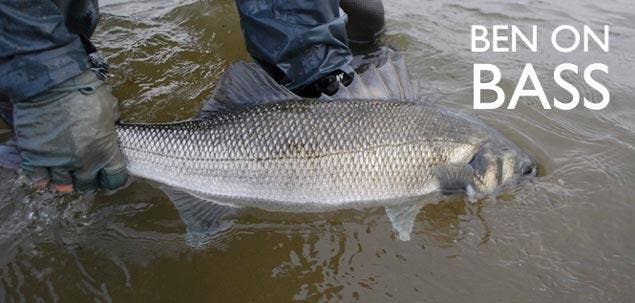 Ben on Bass - Top Tips for Catching Bass on Lures
Our lure fishing expert, Ben Tregoning, cut his angling teeth lure fishing for bass around the Cornish coast and here he offers his top bass fishing tips for making the most of the species this summer.
Despite some recent bad press on the state of the UK's bass stocks it is not all doom and gloom around our coastline and the new regulatory measures now in place are likely to do much to safeguard the future of this magnificent species. In fact, the signs are that stocks at the moment look very good indeed.
As far as catching bass is concerned now is a great time to break out your lure kit and head to the coast where they will be feeding right through the summer and early autumn until water temperatures begin to tumble away in October.
What is more, and don't tell everyone this, bass are not actually 'that' difficult to catch if you get yourself in the right place at the right time – so read on and make the most of summer with my bass fishing tips!
Ben's Top Bass Fishing Tips
Look for structure
Bass love cover – as do the prey species they are looking to ambush – so look out for any sort of structure in the water from rocks and weed to sandbanks, gullies and broken ground.
Estuaries
Bass fishing is not all about the open sea. Like mullet, bass are well-adapted to life in estuaries and creeks too and you will find them a surprising distance from open water.
Rough water
Rough conditions will often produce better fishing – and bigger fish - as the conditions rip food items, such as sandeels, out of the sand and make ambushing prey species much easier.
Timing
Low light levels give bass the edge over their prey so creep out at dawn and dusk to enjoy the best of the fishing. If you are on a family holiday you can be back with a lure-caught bass or two under your belt before you need to break out the buckets and spades for the kids!
Tides
Much sea fishing revolves around checking out the tide tables and fishing the rising tide up to high water. Some bass marks will, by their very nature, fish best at high tide but many will not and you will find areas to fish effectively at all states of the tide.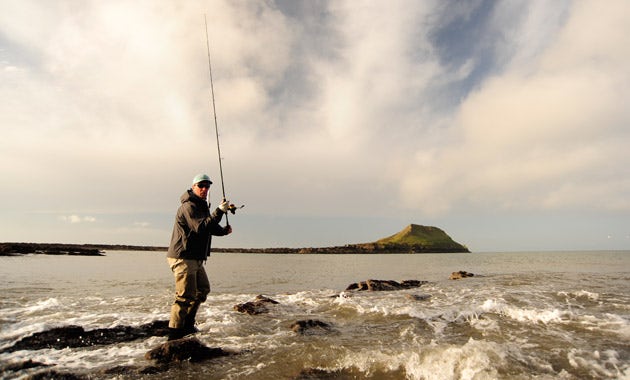 Lines and leaders
To connect with fish instantly, make sure you use a
braided main line
– 15 to 20lb is ideal - and couple it with a
fluorocarbon leader
.
Lure selection
I find silvery or greenish lures most effective with shad or sandeel patterns always particularly successful. For hard lures look to
Halco Roosta Poppers
,
Yo-Zuri Crystal Minnows
or
Rapala Max Raps
.
Work it
Vary your retrieve! Try some straight retrieves but also make sure you fan cast to maximise your coverage and throw in a bit of sink and draw too. Bass often work the shallows so don't worry if you can't cast a long distance – they can be under your feet!
See clearly
A good pair of Polarising lenses are invaluable for all types of fishing, and lure fishing for bass is no exception. Like most of the team here at Farlows I recommend the
Costa Sunglasses
range.
Be safe
Finally, the last of my bass fishing tips. The sea can be an unforgiving environment, even in summer, so ensure you are dressed appropriately with rubber-soled boots to give a good grip on slippery shorelines. Check the tides to ensure you will not be cut off by rising water, carry a mobile phone and always let people know where you are heading.
To find our more about the limits and restrictions, visit the Government Bass Fishing Guidelines website »