Guided Bass Fishing Days in Chichester Harbour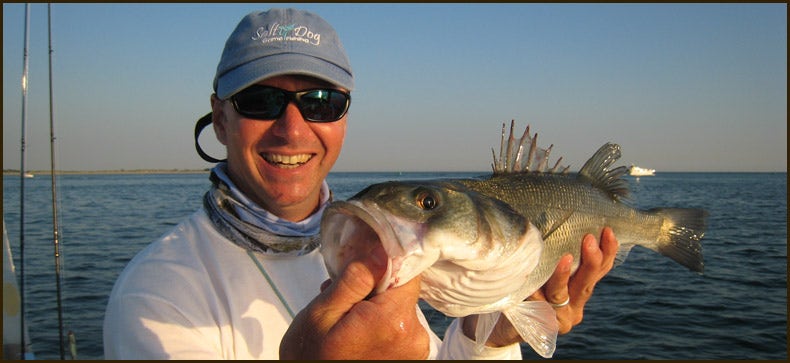 Farlows Tuition Update
We are currently unable to deliver our usual off–site trout, sea trout, salmon and grayling courses, but we are hoping to be able to restart these in 2022. Please call us on 0118 930 3860 for further details and get your name down to receive advance notification of the schedule.
---
The Farlows Group are proud to offer you the chance to fish one of the most consistent areas on the south coast. Our aim this summer is to guide and introduce people to saltwater fishing. This is one of the most exciting sports in the world and our main target species in the UK are the European Bass. Anglers of all abilities are welcome, whether you are familiar with saltwater fishing or new to this type of sport angling.
Fishing starts with a short boat ride from Chichester marina to the first mark of the day. From here the fishing will be a combination of wading and fishing off the boat depending on tides and the good old British weather of course.
During your fishing session you will fish in a variety of situations and water depths. On the shore line you will wade in a comfortable depth.
All the techniques you learn on the day will give you a really good overview on saltwater fishing around the world.
Starting times will depend on lunar cycle and the captain will contact you closer to the time. The IGFA certified captain and his boat are fully certified/insured under the Maritime & Coastguard Agency.
These days would also make a fantastic gift!
Please note: We do not add a commission to these prices, they are the same as those charged by Salty Dog Game Fishing Ltd.
As a thank you for your booking we will be send you a 15% discount voucher* that may be used in-store at either the Sportfish Game Fishing Centre in Theale, RG7 4AS or at Farlows of Pall Mall, London SW1Y 5NP.